Hi - I have reviewed the HSE website and got some very good general information on the Fair Deal scheme
Fair Deal provides financial support for those in long-term nursing home care. You pay part of the nursing home fees and we pay the balance. Read more at HSE.ie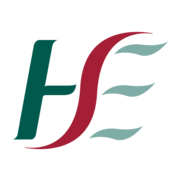 www2.hse.ie
I have a few more detailed questions and was wondering if anyone can answer them;
1. If a person has assets beyond his own home then as I understand it the Fair Deal scheme will take 80% of his income (pension mostly) PLUS 7.5% per year of any other assets. Is that right?
2. If a person has some investment assets beyond his own home will they insist on taking the 7.5% from the investments first before impacting the person's home or can the person opt to take the Nursing home loan which means the cost of nursing home will be paid on the death of the person and the subsequent sale of their home. In other words if a person wants to protect their investments and have the nursing home paid from the proceeds of their home when they die can they do that?
3. The information on HSE site states that in considering a financial assessment of an applicant "The assessment will also look at any assets that you have transferred in the last 5 years" What does this actually mean? If a person has transferred money to a son in the last 5 years will the HSE hold the son liable for the cost of their parent's care if the existing assets run out? Do they really pursue this?
4. On the HSE website there is a list of nursing homes by county with prices. Are the prices quoted the actual cost of the care or would that amount need to be topped up ? If so by approx how much (% wise). I am trying to work out how much per annum the real cost will be. As an example if the cost per week is €1,000, then that will be €52,000 per annum which will be made up of 80% of pension say 10k with the remaining 42k needing to come from the person's other assets. Is that right?
5 Is the type of care delivered in these listed nursing homes the same whether the person has the means to pay the full 52k or not?
6. If a person has no assets other than their home and its worth say 200k then that would cover about 4 yrs in a nursing home. What happens beyond that?
Appreciate any guidance on any of these questions